Gas Pack Services Near The Woodlands, TX

Are you looking for an "all in one" heating and cooling solution? If so, then consider a gas pack from The Comfort King. We install and service package units for our residential and commercial customers in and near The Woodlands, TX.
What are the advantages to choosing a package unit?  
Everything required to provide heating and cooling is inside one compact piece of equipment.

Package units are installed outside, either on the ground or on a roof top.

You can choose from all electric units or gas/electric models.

Package units comes in a range of sizes from 2 tons – 5 tons for use in homes.

An ideal heating and cooling choice when space is limited.
If you would like more information about gas packs or would like a quote on a package unit installation or repair, call (281) 326-9399.
Contact Us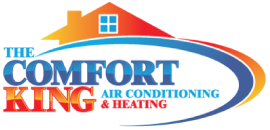 Why choose The Comfort King for your package unit services?
We offer quality gas pack products, expert service, and affordable prices.

Despite our success and growth, The Comfort King is still a family owned and operated company who knows and cares about all of our customers.

Our name says it all – we put your comfort first!