Programmable Thermostats Installed Near The Woodlands, TX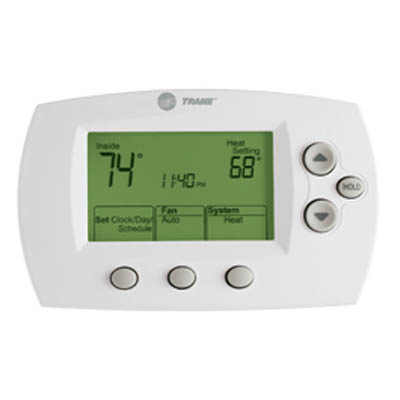 Thermostats control the air conditioning and heating systems in your home to a desired set temperature. Most thermostats used today are digital with LED screens. They range from basic digital models, to advanced thermostats they can be accessed and programmed from your computer, tablet, and even your smart phone. If you would like to have more control over your HVAC system, then The Comfort King can install programmable thermostats with your existing system.
Programmable Thermostat Capabilities
Program Different Temperature Zones – Used with a zoned system, programmable thermostats can help you keep each zone at a separate temperature according to its use. This can help you save up to 30% on your energy bills.

Talking Thermostats – Talking thermostats are very convenient, and can alert you when the system needs to be serviced or when a filter needs to be changed. Some thermostats even have voice recognition. To adjust the settings of the temperature you simply give a verbal command, like "raise" or "lower" and the rest is automated.

Advanced Capabilities – There are several hi-tech thermostat brands available today that offer advanced features such as self programming, built in WiFi, and the ability to send an energy report to your email. These programmable thermostats can communicate with you by cell phone, tablet or email to alert you of a problem.
For more information on programmable thermostats call (281) 326-9399, or contact us online.
Contact Us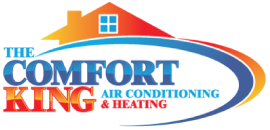 Why choose The Comfort King for your programmable thermostats?
Our expert technicians are continually updated on advances in thermostat technology.

Despite our success and growth, The Comfort King is still a family owned and operated company who knows and cares about all of our customers in The Woodlands, TX area.

Our name says it all – we put your comfort first!